Whitening Strips have become increasingly more popular over the recent years, and for most of us who are trying to obtain the perfect pearly white smile, they appear to be a very popular, safe, and relatively quick teeth whitening option.
Crest 3D whitestrips are a specific brand of whitening strips developed by Crest, they can come either with or without an accompanying "blue light". It's a method of teeth whitening in which plastic strips containing a bleaching agent are worn over teeth to achieve a teeth whitening effect.
Many celebrities and Instagram personalities appear to give Crest 3D whitestrips the credit for their beautiful smiles. But there isn't much scientific and dental evidence to prove their effectiveness. However, recent studies have shown that whitening strips can usually lighten teeth by up to two shades (1).
Therefore Crest 3D white strips do seem to work, and are actually quite effective when used properly.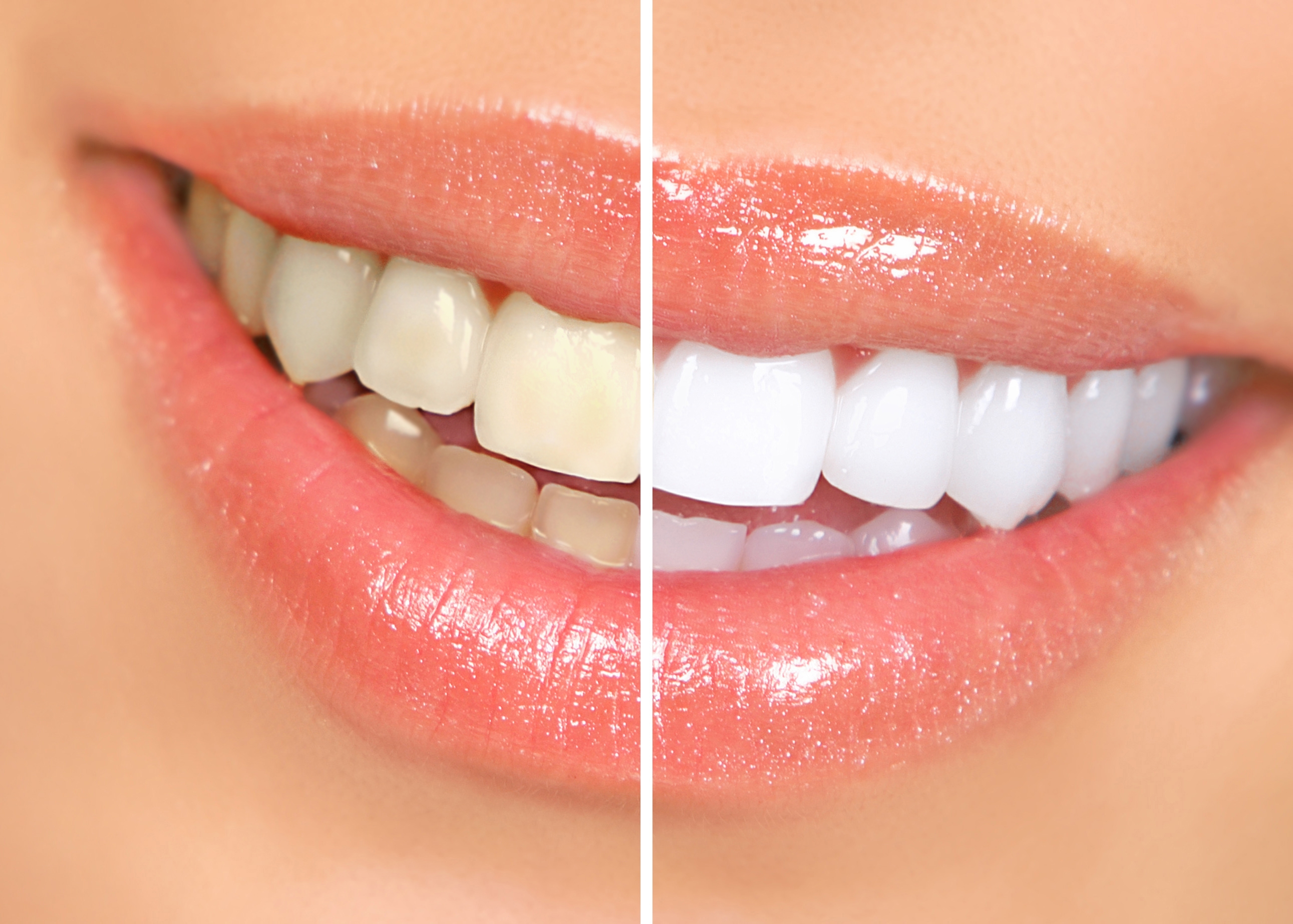 The results don't happen overnight, and it may take a couple of weeks to reach the desired shade, but when used properly and in the right way, their effects can be quite noticeable – so pay attention to the instructions below to get your dazzling white smile in the quickest and safest way possible.
Tooth discoloration
Tooth staining (or tooth discoloration) usually occurs when certain foods and drinks come in contact with the surface of the tooth and leave an external (extrinsic) stain on them. An external stain affects only the outer layer of your teeth (the enamel) and can be removed with teeth whitening.
In addition to whitening strips, there are many other home teeth whitening systems available to choose from to get rid of external teeth staining, and many differ on how fast they claim to be able to whiten your smile.
Sometimes the cause of your tooth discoloration could be because of a deeper and more serious problem affecting the inside of your tooth, so it's very important that you consult your dentist before using Crest 3D whitestrips (or any other whitening method) to make sure that you can even benefit from the teeth whitening process.
The most common foods and drinks that cause teeth staining are:
Tea
Coffee
Wine
Curry
Beetroot
Soft drinks like Cola
Red Sauces
These types of foods and drinks will cause external staining on your teeth, but thankfully these stains aren't permanent and can be removed with whitening agents (such as Crest whitestrips).
External Tooth staining is also quite easy to be prevented, rather than treated, so follow the tips listed at the end of this article in preventing tooth staining, both before or after your whitening treatment.
Crest 3D Whitestrips come in small flat rectangular pieces of plastic, one for the top set of teeth and one for the bottom.
These are then folded and worn over the teeth and using gentle pressure with your fingers, they mould onto your teeth.
A whitening gel (containing hydrogen peroxide) has already been applied on these strips. Hydrogen peroxide is an abrasive bleaching agent and is responsible for the chemical reaction that causes teeth whitening.
Even though studies have shown that Crest whitening strips cause no detrimental effect on the surface of your teeth (2), teeth sensitivity may be experienced, especially if you're using them more frequently or wearing them for a longer time than instructed.
There are some tips for treating teeth sensitivity, but to reduce the risk of experiencing it, make sure you stick carefully to the instructions listed here and on the box.
Steps in using Crest 3D Whitestrips:
1. Read the instructions on the box, the most important is to note how long to wear the strips for, and the frequency (how many times per day/week). After that, open the box and the packages.
2. Open the strips, they may be separate for your upper and your lower teeth, but usually they look like rectangular stickers on the same piece of plastic, remove both strips and check their fit on your teeth.
3. The front side of the strips should end just by your gum-line, so that the gel comes in contact only with your teeth and not your gums. Most strips should fit fine, but if you find that they're too big and are covering too much of your gums, then you can use a pair of scissors to cut the strips to fit your teeth.
4. Crest 3D whitestrips usually come with the whitening agent already placed within the strips, if not, spread some of the accompanying whitening gel on the strips so that it covers only the front side of your teeth when you place the strips in your mouth.
5. Place the strips in your mouth and press them against your teeth so they adhere to them, and then fold the rest behind your teeth.
6. Based on the instructions of the specific Crest 3D whitening system you have, you should leave the strips on your teeth as directed by the package instructions. (The Crest 3D whitening strip system usually requires you to leave the strips for 30 minutes)
7. After you have completed the session, remove the strips and throw them out (each strip can only be used once). Then you can rinse your mouth. You can brush your teeth if you want but use gentle strokes and avoid any aggressive brushing to avoid irritation of your teeth.
8. Repeat the process for as many days as instructed by the box and depending on your desired results.
Crest 3D Whitestrips Tips and Tricks
Not everyone is a right candidate to use Crest 3D whitestrips or any home teeth whitening method actually. If you have many fillings and restorations in your front teeth, or have a bad gum infection, then getting whitening strips may not be wise. Consult with your dentist and ask them if it's safe for you to use home whitening strips.
Don't brush your teeth before using the strips. It may be harmful to your teeth and may also prevent the strips from attaching properly to them. Before using the strips, it's enough to just rinse your mouth with water (3).
Use a whitening toothpaste once or twice a week. This helps your whitening treatment and also maintains the whiter shade. Continue using normal toothpaste (containing at least 1450ppm Fluoride) for the rest of the days.
As mentioned above, it's very important that you don't over-wear or overuse your strips. Carefully follow the instructions indicated by the box, if you decide to wear them for longer than instructed, this will actually be harmful to your teeth.
Some sensitivity when using Crest whitestrips may be experienced, don't be surprised if you feel discomfort during or after the treatment. The sensitivity is a very quick "electric" kind of pain that lasts for less than a second, it is not exactly painful but it is definitely uncomfortable. Read this article for tips on coping with teeth sensitivity.
Don't expect that the more you use the whitening strips, the whiter your teeth will become, this process takes time – so stick to the instructions and be patient.