One of the biggest beauty and cosmetic trends of the past year may very well be the "fox eyes" look, where the eyebrows and corner of the eyes are pulled slightly so that the tail of the eyebrow is angled, instead of arched.
The look has recently exploded on social media, mostly as it's become a defining facial feature of various social media influencers and celebrities such as Bella Hadid, Ariana Grande, and Kendall Jenner.
It's become so popular, that Dr. Dara Liotta, a Plastic Surgeon in New York says "Maybe half of my patients will come in and say, 'I want a brow lift,' which is something that never happened even literally six months ago. People didn't know that was a thing." (1).
You may have heard of this treatment being referred to as "cat eyes", "eye lift", "brow lift", "non-surgical eye-lift", "designer eyes", and even "Bella Hadid brow lift".
There are two options available to achieve this look – surgical and non-surgical. The choice of treatment for a surgical approach is usually a Blepharoplasty, which is a surgical procedure to change the shape of an eyelid. The non-surgical options are more common, and usually involve a mixture of dermal fillers, botox injections, and finally – PDO threadlifts.
Using thread lifts to raise the eyebrows and achieve the desired effect has become the most common treatment of choice to achieve the desired fox eyes look, however, there are many plastic surgeons and practitioners who refuse to do this treatment, and are actually actively vocal against it.
So what exactly is a fox-eyes brow-lift, and why does there seem to be so much controversy surrounding this procedure?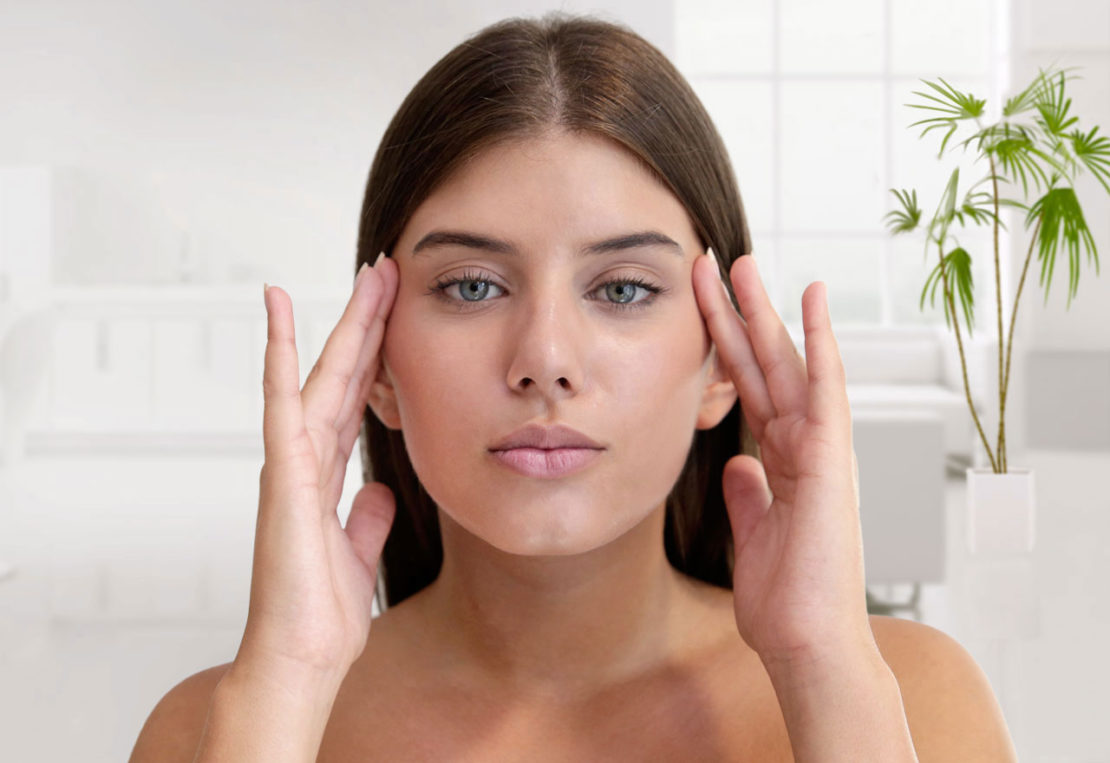 A PDO thread-lift is a non-surgical cosmetic procedure intended to lift and tighten sagging skin. The results are achieved by inserting threads with tiny hooks in them, that pull the skin around the corner of the eyes. These threads dissolve on their own over time.
PDO (Polydioxanone) is the name of the material of the threads, it's just one type of thread-lifting available to use by doctors, and was approved by the FDA in 2004 (2). It's mostly used to lift the cheeks and jowls in the lower part of the face, but has also been suggested to lift the brows (3).
In addition to lifting the skin, the threads also target the body's healing response, and so stimulate long-term collagen production (4).
It's important to know that there are different types of collagen that can be formed – it can be beneficial to your skin, or it can be formed directly as a result of scar tissue formation.
How long does a "fox eyes" PDO threadlift last?
Immediately after getting a "fox eyes" PDO thread-lift, there will be a wrinkle in the skin where the threads were inserted. this wrinkle is only temporary and should relax within the first week.
There are a lot of different opinions on exactly how long the results of a fox eyes brow lift procedure will last, but the optimum results of a fox eye PDO thread-lift will only last 3 weeks (5).
After this, the threads will most likely begin to dissolve, and the look will begin to slowly fade. As the the threads stimulate collagen production, the results can last (but to a lesser degree) for up to 6 months.
So before considering getting a brow thread lift, you should bear in mind that the results may not last as long as you'd like. 
Why do some people and doctors advise against eye lifts?
Most plastic surgeons who advise against getting a brow lift argue that PDO threads to lift the brows are simply unpredictable.
Unlike the cheeks, the area and tissue around the eyebrows is quite tight, and so many plastic surgeons say that it's quite difficult to successfully pull the skin in this area, and to maintain this pull for a long time.
It's quite hard to keep that nice pull that you see in the before/after pictures, as those photographs are usually taken immediately after treatment, and once the threads begin to dissolve within a couple of weeks – the pull also starts to decrease.
Despite the PDO threads stimulating collagen production, the collagen built around the threads is simply not enough to create a more long-term effect lasting up to 6 months (6).
Many practitioners argue that this procedure does slightly alter the natural proportions of a face, especially if it's done frequently over a long time due to formation of scar tissue.
Thread-lifting has traditionally successfully been used for facial rejuvenation, but mostly in the lower part of the face (7) (such as pulling saggy cheeks). Inserting threads into the temple area in order to pull the brows is still quite recent, and more research and better techniques needs to be conducted regarding this procedure.
Should you get a "fox eyes" PDO eyelift?
It's more of a question of what your long-term plans are. It's important to understand that a fox eye PDO threadlift may help you get the look that you want, but it may not last as long as you hope.
Going back to your doctor every month or every other month in order to maintain the look is definitely not advised. It's recommended that you don't get a PDO threadlift more than twice a year (8).
Getting a PDO "fox eyes" threadlift is only a good option for those who are considering getting it only once or twice a year, and understand that it's not a viable option for a long-term result.
PDO brow lifts done many times will cause scar tissue around your eyebrow, and may cause minor facial deformities if they're done often for many years.
If you're interested in getting a fox eye eye-lift look that will be permanent, you should consider surgical options such as a face-lift or a blepharoplasty (eyelid surgery).
Are PDO threadlifts for "fox eyes" safe?
One of the major risks of "fox eyes" PDO thread-lifts is an unsatisfactorily aesthetic result. There have been many complaints and reviews of patients being disappointed with getting PDO threadlifts for "fox eyes".
Another common risk as an asymmetrical result, or one brow being lifted more than the other.
Numbness or soreness in the temple and area where the threads were inserted is quite common, but should subside within the first 2 weeks.
A more serious risk of this procedure, though not so common, is an infection where the threads were inserted.
Scar tissue formation is another risk of "fox eyes" PDO threadlifts. That's why it's important to not get this procedure done many times.
If you're considering getting a PDO threadlift for the "fox eyes" look, it's important to consult your doctor or practitioner in great detail about all the above points to make sure you understand all the risks involved in this procedure.
Fox eyes PDO threadlift (eye-lift) before and after